I love finding new things, don't you? So I really enjoy seeing a preview of new plants and products that I think are good.
This year at Melbourne International Flower and Garden Show (MIFGS) was no exception. Here are some of my picks. 
Plants that support a good cause
'Always Remember' is a beautiful gold rose with proceeds going to the Leukaemia Foundation. This constantly flowering Floribunda bush rose is a perfect way to remember loved ones that have been affected by blood cancer. A softy spicy fragrance and disease resistance makes it great for the home garden.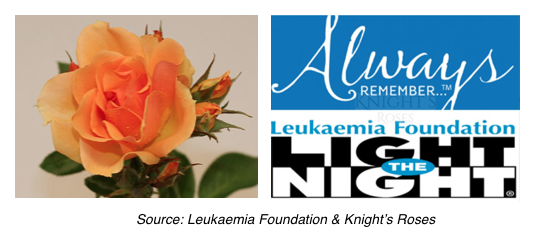 Salvia 'Black & Bloom' is one mighty resilient plant supporting Beyond Blue. With a thicker leaf  and a tough as nails habit that thrives in heat, drought and humidity the mounded upright habit and vigour makes it easy to grow, requiring very little attention. Salvias are great flowers for attracting bees.
Daphne Perfume Princess for Reminiscence
Have you ever tried to grow Daphne? It's one of those old time plants that has a reputation for being difficult. Older gardeners will tell you it needed shade and perfect drainage and could suddenly just drop dead. But it was the powerful fragrance that kept keen gardeners having a go regardless of their difficulty. Now a new sun hardy Daphne Perfume Princess is longer flowering, has larger blooms with a strong sweet fragrance that will stimulate the memory of many senior gardeners. Smell is a powerful trigger for reminiscence in people living with dementia. This hardy Daphne is a must-have for growing potted plants in aged care facilities and any home garden.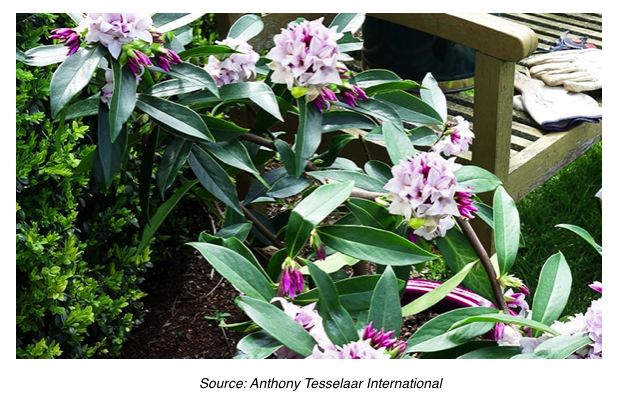 Edible Flowers
There's nothing new about edible flowers, but how they arrive to you in the nursery has changed. Oasis is now treating seedlings of edible flowers the same as their herb and vegetable seedlings. Ornamental plants are often treated with chemicals to increase flowers and post harvest duration but now they're clean and green. While we might grow our own flowers from seed, we don't often find many edible flower seedlings available, so watch out for the new range in the edibles section of the nursery. Range includes 100mm pots of Chamomile, Lavender, Viola, Snapdragon, Bellis and Pansy. See the full range here.
ModBOX Raised Garden Beds
This is one of the best modular raised garden bed kits I've seen. There's plenty of sizes and shapes to choose from to make up any configuration to suit any garden. It's assembled without screws or bolts making it fast and simple that any knucklehead like me can put it together in a flash. The beds are made of chemical-free Australian Cypress from sustainable forests and wicking beds are an option for water efficiency. They're beautifully finished with capping that allows you to sit on the edge as you garden. Wheels can also make it a mobile unit. See the whole range here.

Miplant containers for small projects
Whether you're making a table centrepiece, desktop planter, kitchen herb garden or wall garden art, then Miplant is a nifty little Australian made planter versatile for any project. It will be popular for therapeutic gardening programs. It's a 15 x 15 cm box planter with solid peat pad to plant small plants, flowers or cuttings into. Some fun projects could be crafted for a Mother's day stall or school fund raiser. More details here.