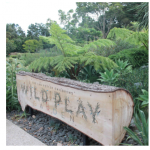 What do you do with a $4 million dream but only a couple of hundred thousand dollars in the budget? It's a challenge that many of us would deem too big and that's how it was for Centennial Parklands in Sydney for a number of years.
The need for children to reconnect with nature is widely recognised as shown by the term "Nature Deficit Disorder" being mentioned regularly by parents and educators alike. Today 10% of kids play outside just once a week, and only 35% of children play outside everyday compared to 72% of children a generation ago (Planet Ark 2010).
Playgrounds have become limited, plastic and predictable over the last decade with the growing trend of risk avoidance by councils and developers and the fear of litigation becoming the highest motivation. No wonder parents want to bring back nature into public play spaces.
The 60, 000 additional residents of the new Green Square development would have only a concrete backyard to raise their kids in, so a park for kids to let off some steam was truly needed for locals as well as visitors from outside the city area.
So a plan for a nature play garden was hatched but no-one wanted to know about it.
Until the Ian Potter Foundation heard about it, corporate sponsors didn't feel that Centennial Parklands had a high enough profile to warrant them backing the proposed kids playground project. Then, as timing would have it, a 50 year commemorative grant was up for grabs for $500,000. Centennial Parklands was not only successful with this but also secured an extra $500,000 grant from The Alec Prentice Sewell Gift and a further $500,000 Education program grant with the agreement for naming rights to the garden.

With hope in their eyes, Centennial Parklands grew the 2,500 square metre project into the 6,000 square metre garden that exists today on the basis of the funds they had secured and then put it out to Friends of the Parklands to raise the rest.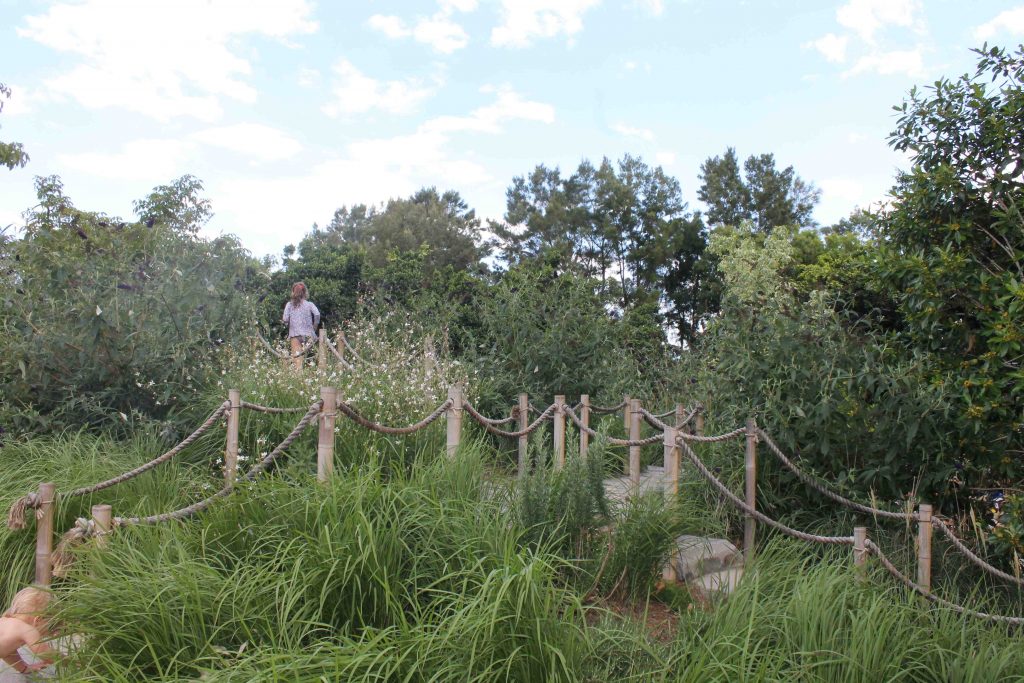 The Ian Potter Children's WILD PLAY garden was opened on 18 October 2017 and already almost 50,000 people have been through the garden in it's first 6 weeks. It's a park that's made up of dry creek beds, an Artesian water play area, bamboo forest, tunnels, turtle mounds – as well as Centennial Park's first treehouse. The ranger ushering people out at the end of the day said it all: "It's so hard to get people out of here" at the 5pm closing time.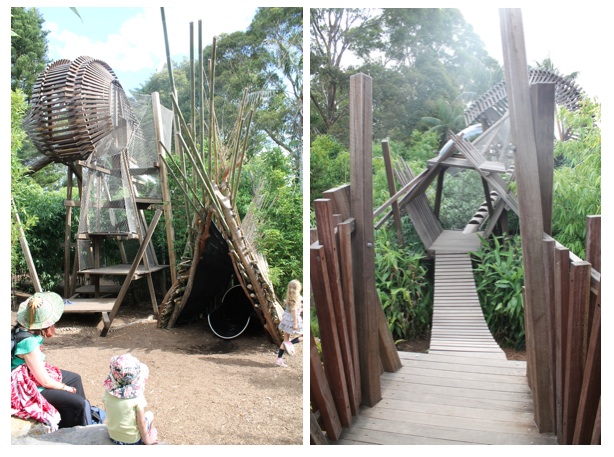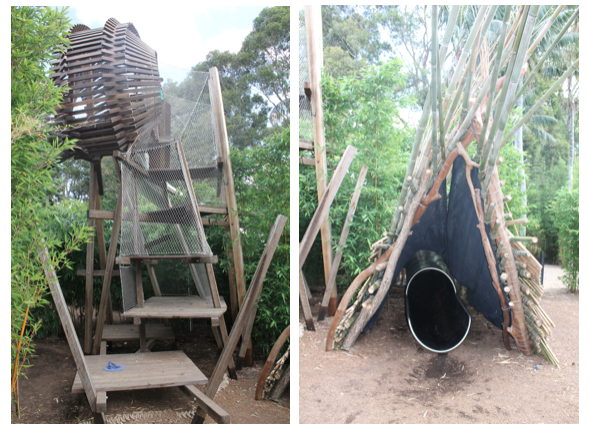 The garden's beautiful return to natural things instead of plastic imitations brings curiosity, adventure and imagination among all who visit. It's an unashamedly higher risk park with balancing acts performed on uneven stones, falls from high boulder steps, and pointy end sticks that children are encouraged to build with. That's not to say it's not safe though. Accreditation and standards have been closely adhered to; even potential finger holes were measured for certification. It's wonderful to watch kids using the space as it was designed, interacting with nature on so many levels. And best of all … it's completely free, no admission charges. If only we could put something like this in every council area.
Others can be encouraged by these lessons learnt from the WILD PLAY garden, as outlined by Kim Ellis, the Executive Director of Royal Botanic Gardens and Centennial Parklands:
1. Security is important
The fence around the Ian Potter Children's WILD PLAY garden was the first thing in place, not only to allocate the position of the garden but also to give parents peace of mind. What became immediately apparent was that kids wanted to run around to explore and discover on their own. Knowing that they couldn't wander off too far was key to parent's safety concerns.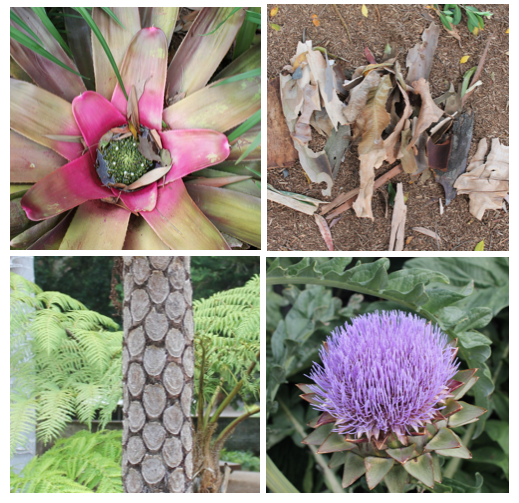 2. Take a risk
The element of risk in the garden is of great educational value for kids. They learn how to judge, invent, imagine, predict outcomes and overcome obstacles. Yes, they might even hurt themselves but didn't we all get hurt when we were growing up? Mr Ellis is quick to predict that it's kids who have played in spaces like this that will become our future horticulturists, developers and planners.
3. Build in scaleability
Don't put it all on the table at once, but leave room for expansion when extra funding becomes available. The perimeter, water feature and climbing tower were the first things built at WILD PLAY. A catalogue of unfinished projects leave room for donors to come forward to claim specific areas of play within the garden along with secondary naming rights.
Get along to Ian Potter Children's WILD PLAY garden at Centennial Parklands, Sydney soon. Community building something for the community …. it's wild!